Coming in early August 2010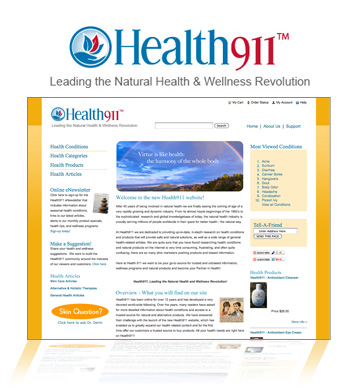 Introducing the new Health

911

!

We are leading a Natural Health & Wellness Revolution with our newly expanded site.

Our new website includes:
• Expanded list of Folk Remedies
• Health Articles
• Natural Health Reports
• Hundreds of New Health Products
• Health911 e-Newsletter
• Skin Questions?...Ask Dr. Derm
• And much more!

Come celebrate with us!

Our team of natural health and wellness experts will be launching the new site in early August 2010. In honor of your quest for natural remedies we are proud to offer you a 15% OFF discount on all orders til August 31st!
Please print out this page and enter the
Promo Code: Health911 and save 15%
on your first order!
Come back and view our new site and provide
feedback on our new design!

We have designed this site with you in mind!